This should have been posted earlier, but I broke the blog. Thankfully, Dave knows how to fix those things, so here we are.
We have been busy these last few weeks. Trying to get everything ready, having some fun family time, talking with he kids about the baby and the move.
A couple weeks ago we took the kids to the indoor water park. They had a blast. Noelle took to the water right away. She just loved it, a little too much sometimes. She scared me a few times with her bravery but we were right there with her. Ezra loved splashing and playing in the shallow water. I hope this summer he builds more confidence in the water. Once he is comfortable he loved it. Atreyu loved playing too , and could have spent all day there. He hates getting his head wet, but once he realized it's just bound to happen he got over that really fast. Ezra and Noelle went down the huge slide with Dave.
It was so much fun to spend that time together.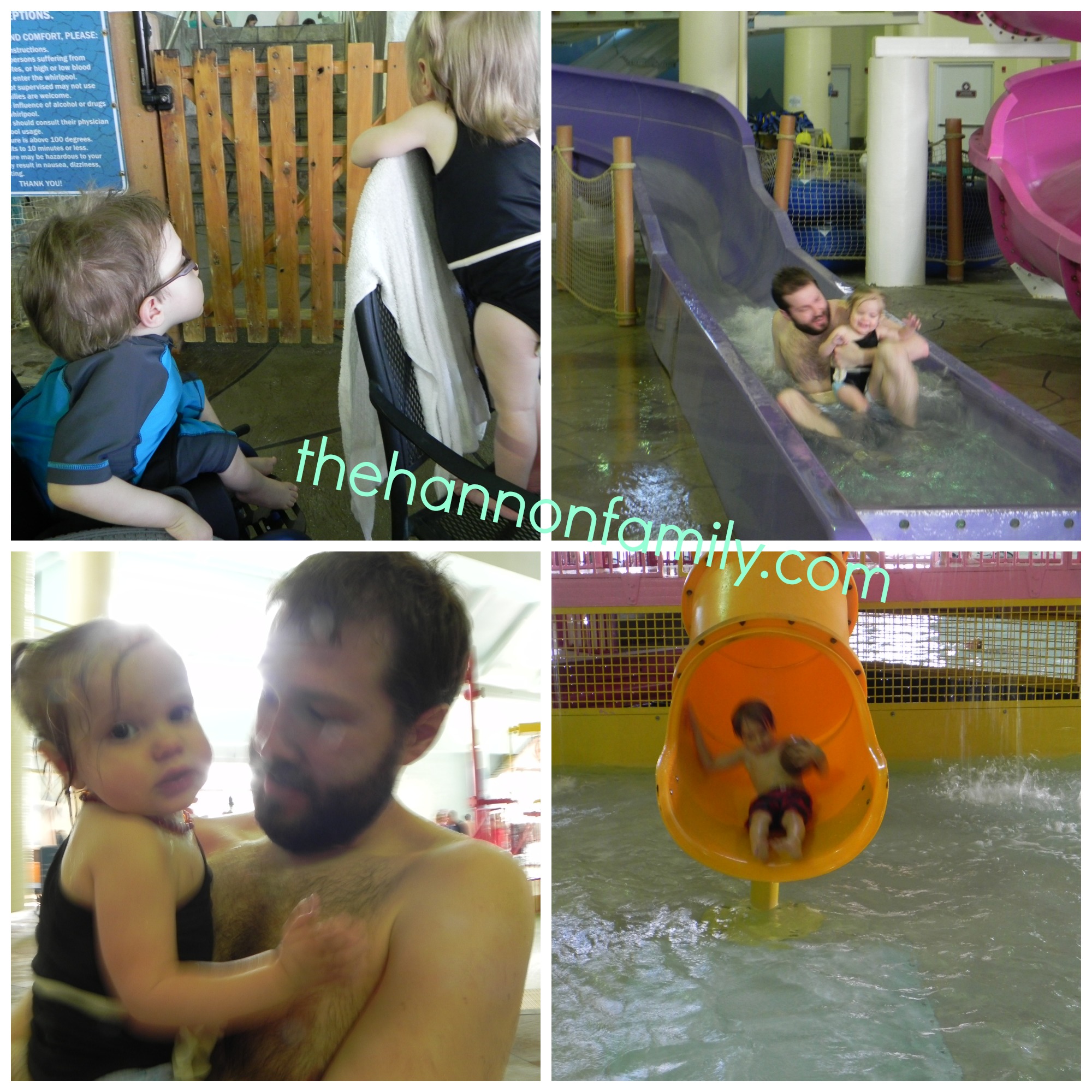 Last weekend we started packing. Well Dave started packing, he doesn't let me do much. Which I need because I do not want this baby to come early and there have been some days that scare me with how many Braxton hicks/contractions I am having. It's hard because I want to help but I know it's best for the baby to just relax and grow a baby.
Memorial weekend was spent packing up the rest of the house and enjoy the beautiful weather we were having. The movers came this week to move everything into storage, and we headed down to Grand Rapids Friday. We are so blessed to have a place to stay while we wait for the baby to come.

Overall we have a peace from God about everything that is going on. We know He has it handled, whatever may happen. But it is still emotional for us. Thankfully, we are reminded of great promises from God's word. Here are a few we keep turning too during this time.
When you pass through the waters, I will be with you; and through the rivers, they shall not overwhelm you; when you walk through fire you shall not be burned, and the flame shall not consume you. (Isaiah 43:2 ESV)
Peace I leave with you; my peace I give to you. Not as the world gives do I give to you.
Let not your hearts be troubled neither let them be afraid. (John 14:27)
Rejoice in hope, be patient in tribulation, be constant in prayer. (Romans 12:12)